ECSE Webinar: Stakeholder Capitalism
The Eastern Caribbean Securities Exchange, as a part of its 20th-anniversary celebrations, is continuing to demonstrate its commitment to good governance and has teamed up with Perfect Balance Consulting to launch a program of monthly webinars, the ECSE-PBC Governance CPD Webinar Series. The webinars will be delivered by experienced and influential global practitioners on current governance topics that are specifically designed to support your professional development. Each webinar will be reviewed for quality and accredited by the Chartered Governance Institute of Canada for CPD purposes.
Lasting between 60-90 minutes, these webinars also allow for your continuing education to take place in an easy and convenient manner and at a minimal cost. There will also be an opportunity to connect with our webinar tutors for continuing guidance and support after each session. Our webinars are designed to give a governance overview that applies to professionals across a range of disciplines, ranging from directors, CEOs, compliance, risk, financial and operating officers, in fact, any executive or management function that works with the Board or governance function.
ECSE-PBC Governance CPD Webinar Series
Stakeholder Capitalism: Creating Social Value and Profits – What the Evidence Shows
Wednesday, January 19th at 11 AM EST
Summary/Purpose:
To show why "stakeholder capitalism or shareholder capitalism" is a false dichotomy, and that rigorous academic supports responsible businesses who want to create long-term value and increase their profitability. To examine the shifts driving stakeholder capitalism and why this is leading to the integration of corporate governance and corporate responsibility. [Looking at common misperceptions about building trust and some surprising discoveries.]
Content:
The importance of evidence when making investment decisions, and a highly practical framework that boards can use when facing investment trade-offs. Looking at four global transformations that are the foundation of stakeholder capitalism, and what this means for corporate governance in the future. [Examining the four traits of trust and how they are often misunderstood.]
Outcomes and Benefits: To understand what the evidence shows on how boards can create value and improve profitability. Show how boards can adopt a practical evidence-driven framework when making investment decisions that don't involve multiple spreadsheets. Understand the key drivers for stakeholder capitalism and what this means for corporate governance. [Understand how trust really works, and why this can be counterintuitive.]
Who Will Benefit by Attending: Board chairs, company directors, company secretaries, and chief executives.
Accreditation: This webinar has been reviewed for quality and accredited by the Chartered Governance Institute of Canada for CPD purposes
Cost for CGIC members: EC$270/US$100. (CGIC members must include their membership number to benefit from this discount).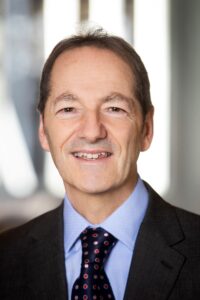 SPEAKER: Stephen Page
Stephen, who is based in London, is a Chartered Governance Professional and has been a Fellow of the UK Chartered Governance Institute for over 25 years. During this time, he has acted as director, group corporate secretary, head of legal, and independent corporate advisor for many UK and non-UK public and private companies, including multinational groups, professional service firms, and private capital concerns. Most recently he was Nasdaq's international head of centre of corporate governance.
Stephen established his own successful corporate compliance services business in the early 2000s, which was eventually acquired by an overseas bank. In recent years, Stephen has spoken on many governance topics at a number of international conferences.
---
CGIC makes no representation or warranty, express or implied, as to the accuracy or completeness of this resource and neither CGIC nor any of its officers, directors, employees, or agents will have any liability whatsoever towards the user or any other person, resulting from the use of the resource. The user agrees to assume all risks associated with its use of the resource. CGIC shall have no duty to correct the resource or notify users of any error or omission in said resource.